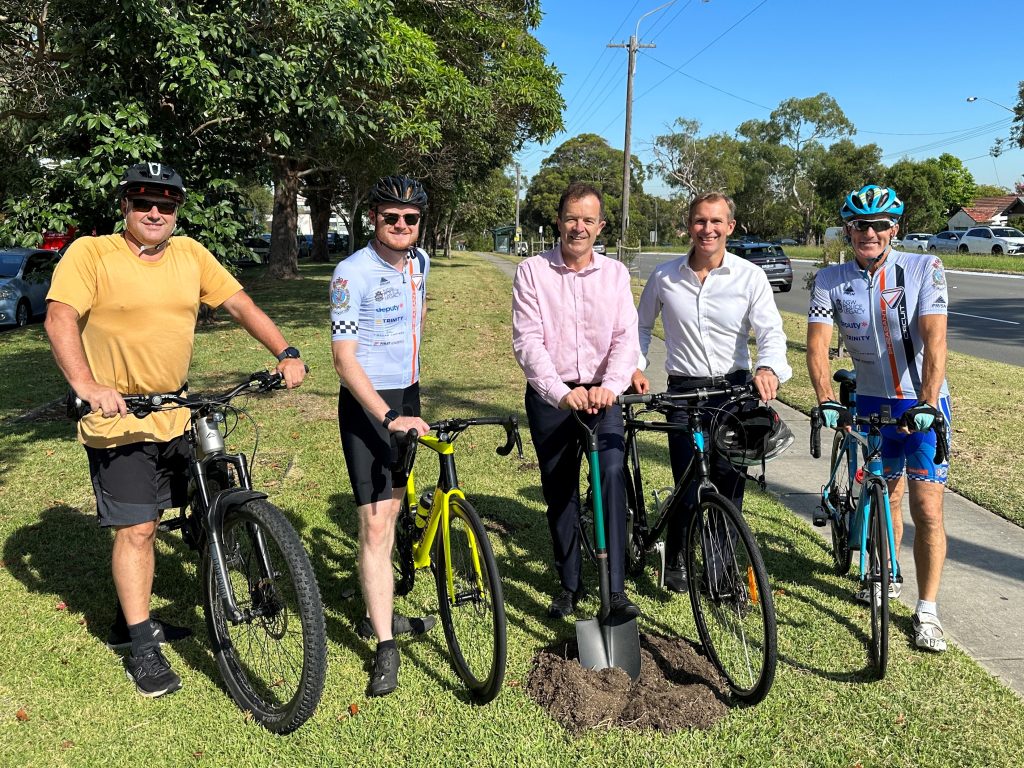 Construction has started on stage two of the Sutherland-Cronulla Active Transport Link (SCATL) as the NSW Government's record investment in walking and cycling continues to improve local communities.
Construction of the second stage begins next week and will link the Kingsway at Jackson Avenue, Miranda to Denman Avenue and Gannons Road, Caringbah.
SCATL will help locals to leave the car at home when they need to get to the shops, work, school or to enjoy our beautiful Shire.
Construction of stage two will start with the east section, while consultation will continue on the western leg of the project between Jackson Avenue and Sylvania Road, Miranda.
Early works will start with setting up of fencing and barriers adjacent to Malvern Road reserve, surveying, and putting erosion and sediment controls in place.
Transport for NSW is continuing survey and design work along the route to ensure impacts on vegetation can be reduced during construction.
The community will have an opportunity to comment on a revised route for Stage 2 West later this year, to be followed by detailed design and planning for Stage 3 through Woolooware and Cronulla.
I'm delighted that the entire SCATL project to connect Sutherland and Cronulla is now fully funded.