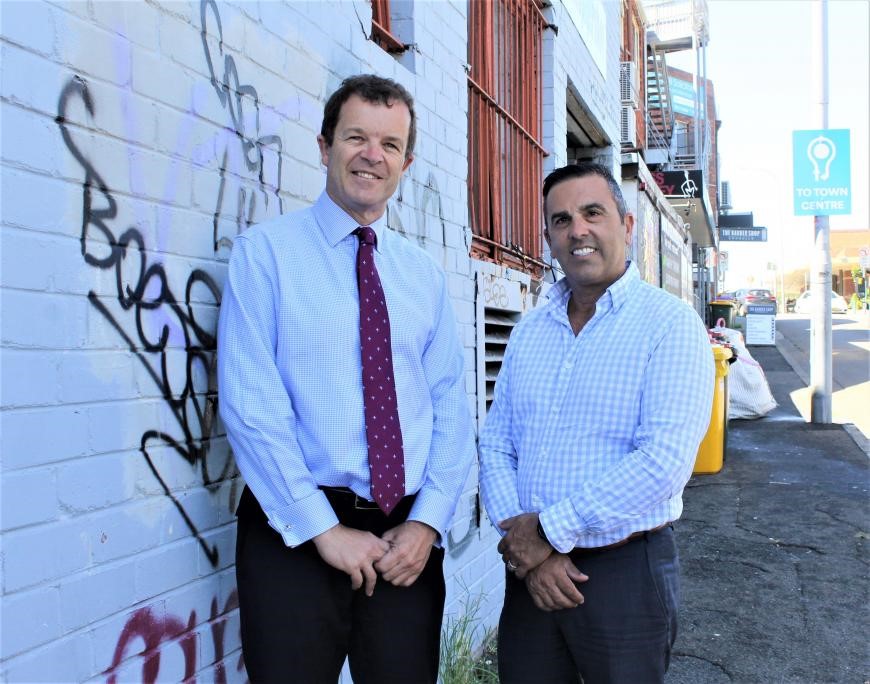 Sutherland Shire is fast becoming a hub for outdoor art, with a $100,000 investment to transform graffiti hotspots in Cronulla into a cultural oasis.
The joint project, to be run by Sutherland Shire Council, would build on the success of the Walk the Walls festival in Caringbah, which reduced crime in a CBD that was scarred by vandalism.

Last year 34 artists decorated 23 walls during the Caringbah festival and the results have been incredible with graffiti plummeting in the area and all murals still intact.
The Cronulla project will be Walk the Walls – Part Two, with Surf Lane, Cronulla Street and Purley Place to be given spectacular makeovers during a three-day festival later this year.
The event will be a drawcard for thousands of visitors and residents as local, Indigenous and national artists paint large scale murals in the suburb's CBD and rail corridors. Artworks will be protected by anti-graffiti coatings.
Young people at risk of engaging in vandalism will be given an opportunity to learn from professional artists about lawfully expressing creativity.
The event would deliver a boost to the local economy and have long-term benefits for the community.
Cronulla's CBD is the Sutherland Shire's premier entertainment precinct at night and beautifying its streets will make it safer and more appealing to visitors.
The Walk The Walls festival will be funded with a $75,000 grant from the NSW Government's Safer Community Compact program which invests up to $1.35 million every year in grass-roots projects to reduce crime across NSW. Sutherland Shire Council is contributing $25,000 to the project.
The Safer Community Compact program recognises local people understand the crime problems facing their communities and can play an important role in addressing them.
The festival will include live music and food stalls and will be conducted in partnership with council, local businesses, community organisations and young people.
The dates for Cronulla's Walk the Walls festival are yet to be finalised.