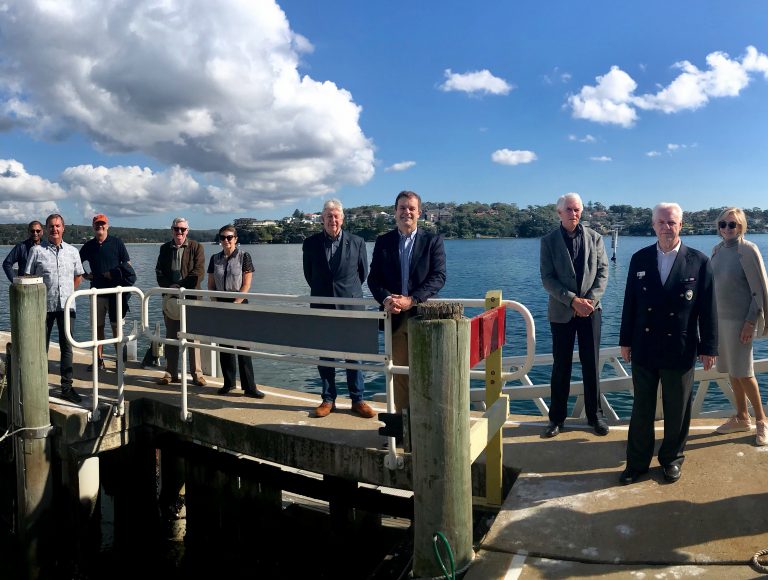 I am pleased to announce that Australia's first dedicated marine rescue training centre will be developed on the shore of Port Hacking in Southern Sydney as part of a $12 million NSW Government investment in ensuring there are more skilled rescuers ready to save lives on the water.
The NSW Government is a proud supporter of Marine Rescue volunteers, which is why we have invested an additional $37.6 million for new vehicles, improved operating facilities and enhancements to the marine radio network.
The Training Academy will ensure the preservation of the heritage values of the Hungry Point Reserve and continue its use for maritime-related activities, while maintaining public access to the site's open parkland.
This project will protect history of the reserve, stretching back to the earliest Indigenous inhabitants living here on Port Hacking, through to its later use as a migrant hostel and Department of Primary Industries fisheries research centre.
The training centre will also enhance the safety of our large and growing boating community in southern Sydney, with boaters able to undertake a number of courses to improve their own abilities on the water.
This is the first training centre for marine rescue volunteers anywhere in the country.
The Academy will include a large lecture/meeting room, smaller classrooms equipped with marine simulators and other technological learning tools, practical outdoor training areas and pool, accommodation and meal facilities.
Up to 100 trainees every week will be able to attend the Academy, which will also be available to other emergency services whose personnel use vessels as part of their emergency response operations.
The government is also investing up to $5m in a new walkway around Hungry Point, extending the current ocean-side walk beyond Salmon Haul Bay to around the South Cronulla peninsula to Darook Park.