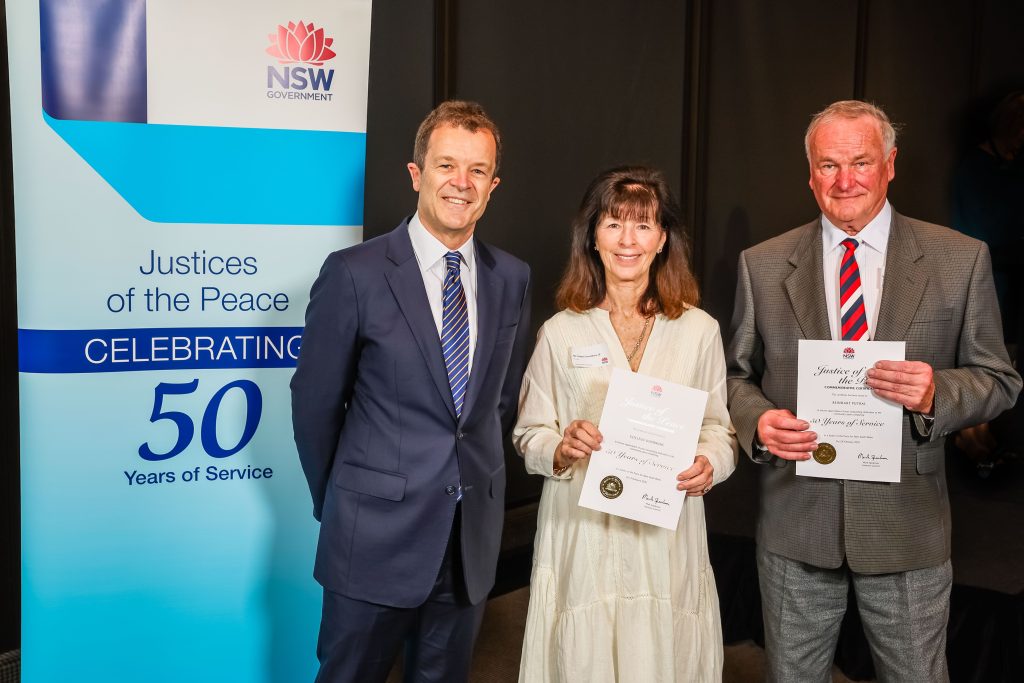 Lilli Pilli's Colleen Dombkins and Caringbah South's Reinhart Putral have been honoured for more than half of century of service to the community as Justices of the Peace (JPs).
Ms Dombkins and Mr Putral were part of JPs 'Class of 71' recognised for their service at a special golden jubilee ceremony I hosted at NSW Parliament, which was delayed from 2021 because of the pandemic.
JPs play an important role in the community by witnessing statutory declarations and affidavits and certifying copies of original documents. We all appreciate the assistance of JPs when we need documents witnessed for things such as passport applications, starting a new job, banking or superannuation or personal legal affairs. 
Volunteer service is fundamental to making our community what it is, and I thank Colleen and Reinhart for their dedication to serving New South Wales over more than 50 years.
There are approximately 72,000 registered JPs in NSW. For more information about volunteering as a JP visit www.jp.nsw.gov.au.