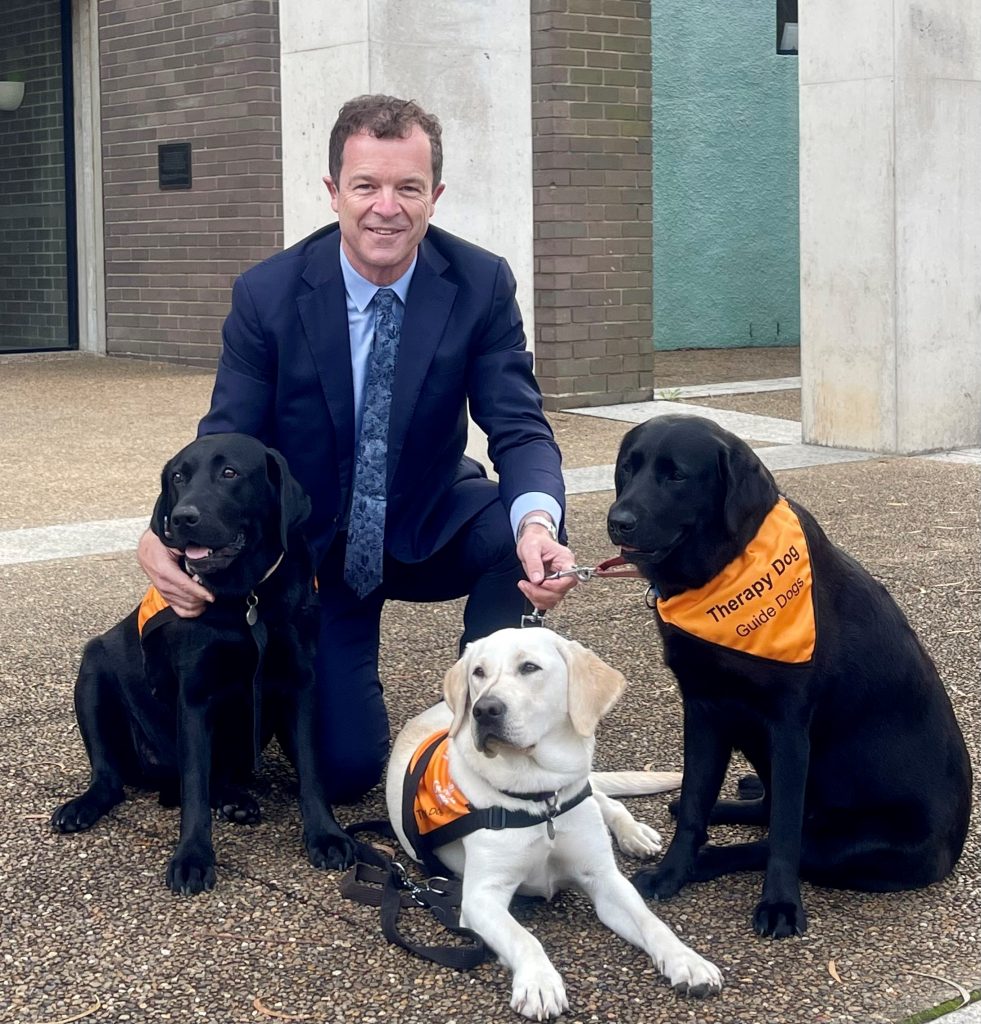 After a precautionary "paws" due to COVID-19, the loveable Labradors of the NSW Government's Canine Court Companion Program are back on duty at Sutherland Courthouse.
The affectionate pooches bring comfort to court users who are often experiencing some of the worst days of their lives.
The friendly Labradors have been hounding their volunteer handlers to get back to work and make a difference in our local community once again.
The dogs are back at Sutherland Courthouse three days a week and provide support in publicly accessible areas of the courthouse.
They may also work in response to special requests from police or court professionals to assist where people are particularly anxious.
An evaluation of the program found the therapy dogs have a calming and uplifting effect on victims of crime, as well as court professionals and volunteers, support networks, and the family and friends of people attending court.
Each helpful hound receives up to two years of intensive training with Guide Dogs NSW/ACT.
Sutherland is one of nine courthouses were the program operates across regional and metropolitan NSW.