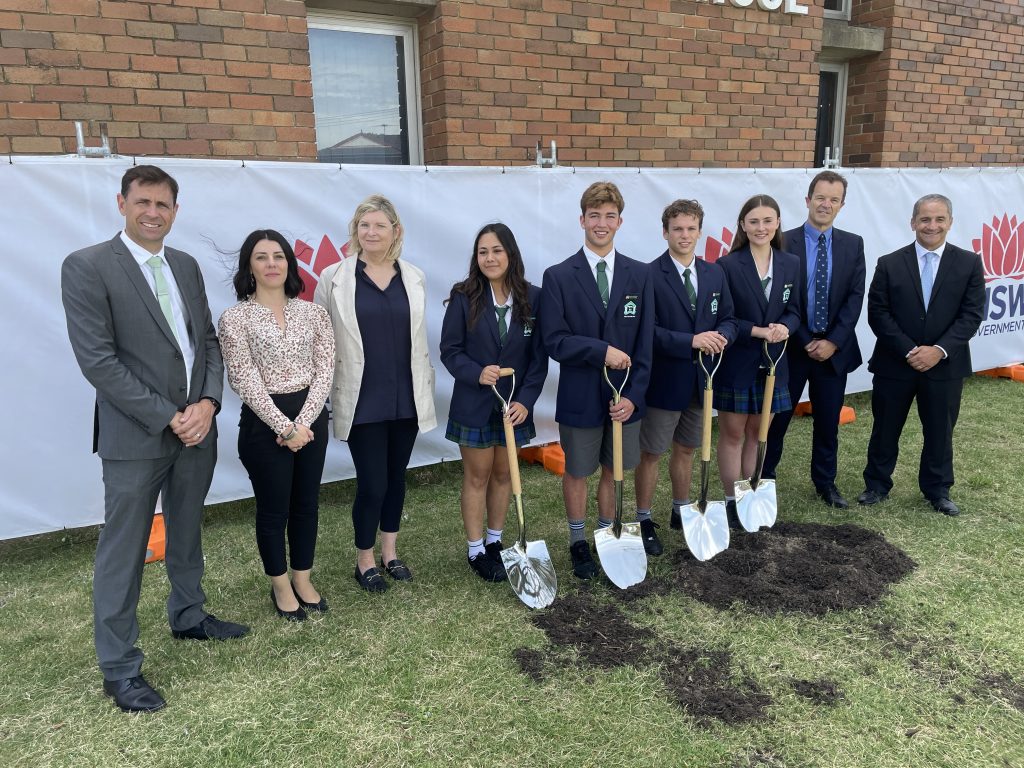 I was delighted to join school, P&C and student leaders at Cronulla High School to turn the first sod to officially mark the start of construction of new state-of-the-art facilities.
The major upgrade at Cronulla High School will deliver 10 new permanent learning spaces, a new canteen, administration areas, and upgraded student and staff amenities, providing high quality modern facilities that will transform the school to meet the needs of Cronulla High students and staff.
Thank you to Principal Tony Ibrahim, Cronulla High staff and members of the P&C for their input into the design. Their work will mean the school has impressive and fit for purpose facilities to meet the needs of the school community for many years to come.
Work on the project will be completed and handed over in stages. A new building with canteen, toilets and six learning spaces will be completed first. This will be followed by the second new building to accommodate administration facilities and four new learning spaces. Car park works, new landscaping and refurbishment work to create new staff amenities will also be carried out. The entire project is expected to be finished by early 2025.
In addition to this upgrade project, work will begin within the next week or so to upgrade the Cronulla High School hall and expand it by around 50%. This will allow all students to be accommodated inside the hall at the one time.
Replacement shade structure works were completed in January 2023 in time for the first day of the school year.