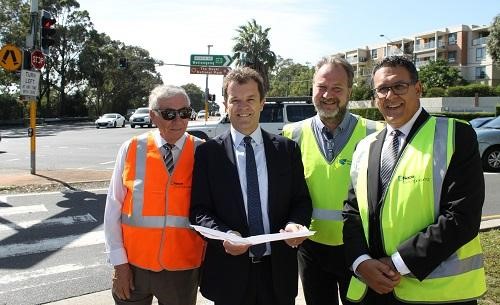 Road users will soon experience a quicker and safer trip through Kirrawee with work starting in early April on improvements to key intersections along the Princes Highway through Sydney's south.
The improvements are being delivered as part of the NSW Government's $300 million Gateway to the South Pinch Point Program which aims to reduce congestion and improve travel times on Sydney's key southern corridors.
As the main arterial road through Kirrawee, up to 70,000 vehicles use the Princes Highway each day.
Work will be carried out at the intersections of Acacia Road, Oak Road, Kingsway and President Avenue and will be carried out in stages to minimise impact to local residents, motorists and the wider road network.
The work will be carried out from early April until late 2019 between 7am and 6pm on weekdays and between 8am and 1pm on Saturdays, excluding public holidays and weather permitting.
Every effort will be made to minimise the impact of noise to residents and businesses and the community is thanked for its patience while work is carried out.
Traffic control and lane closures will be in place for the safety of workers and motorists.
For more information about the project visit rms.nsw.gov.au/aokp