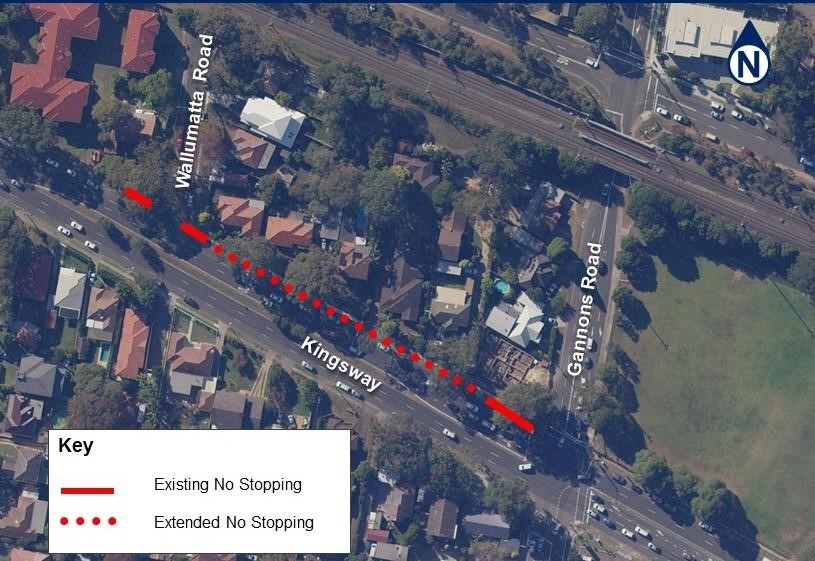 Motorists are set to experience reduced congestion on the Kingsway from next month, with planned parking changes between Wallumatta Road and Gannons Road, Caringbah.
The proposed work will extend to Wallumatta Road the existing No Stopping zone eastbound at the Kingsway/Gannons Road intersection.
The changes are designed to improve traffic flow through the intersection, especially for cars turning left into Gannons Road northbound.
The parking changes are not expected to have a major impact on residential parking as the majority of residents in the area already have off-street parking.
The new signage will be installed in early August, weather permitting.
Anyone who has any questions or feedback on the plan is encouraged to contact the Roads and Maritime Services project team by Friday 19 July 2019.
To give feedback, residents can contact the project team by phone on 0429 127 648, by email at NetworkSydney.south@rms.nsw.gov.au or in writing to Network and Safety Services Team – South East Precinct Roads and Maritimes Services PO Box 973 Parramatta NSW 2124.