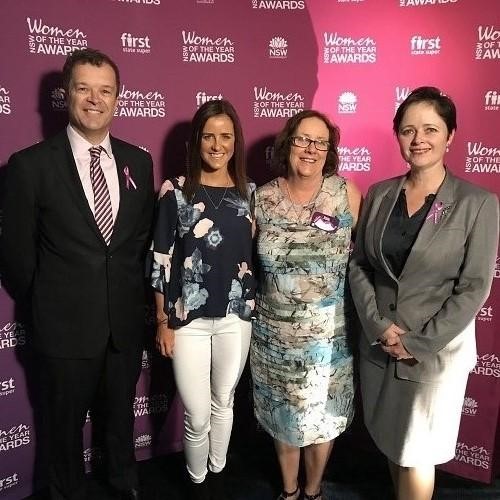 25 year old Kate Fitzsimons has been named today (International Women's Day) as the 2018 Cronulla Woman of the Year.
In 2012 Kate Fitzsimons tragically lost her sister, Nicole, in a motorbike accident in Thailand. Nicole was a talented dancer and devoted football fan on the brink of achieving her dream as a sports journalist.
In 2013 Kate left her corporate career to become the Director of the Nicole Fitzsimons Foundation founded by her family.
The Foundation aims to educate young Australians on the importance of travel safety overseas and also assists talented and dedicated young performing artists and sportspeople with financial assistance to achieve their dreams.
Kate has personally delivered presentations to almost 50,000 senior school students that hit home as to why they must never compromise their safety whilst traveling overseas. Kate's hard work and commitment to positively influencing young people made her an outstanding candidate for the award. More details about the Foundation can be found at www.nicolefitzsimons.com
The Local Women of the Year Awards are designed to acknowledge women who are making a significant impact in the places where we live and work, and in the lives of people around them. Local award winners exemplify the spirit of their communities.
Previous Cronulla Women of the Year are:
Alison Todd (2017; volunteer work with Cancer Council),
Jen Armstrong (2016; establishing local organisation The Beauty Bank)
Megan Barnes (2015; raising awareness of Pancreatic Cancer)
Karen Crawley (2014; raising awareness of Mitochondrial Disease
Jen Armstrong was also the 2016 NSW Women of the Year.
The NSW Women of the Year Awards program recognises remarkable women across the state who have achieved inspiring things in their careers, in business or in their communities