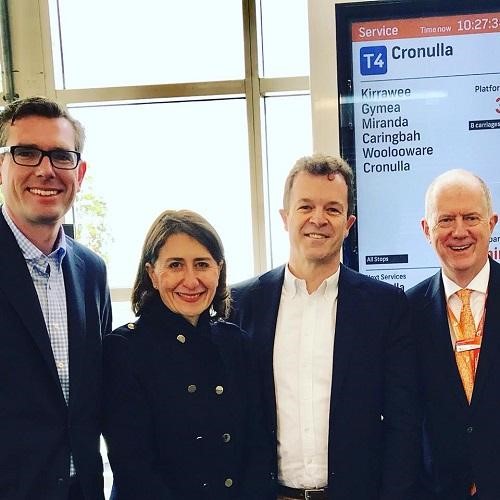 The number of trains which can run during the morning and afternoon peaks on the T4 Illawarra Line and T8 Airport Line will be increased, following the NSW Government's $880 million investment in technology improvements to modernise the Sydney Trains network.
Five more trains an hour will operate during the peak on the T4 Illawarra Line from Cronulla, which is an increase of up to 30 per cent in capacity.
The T4 Illawarra Line and T8 Airport Line are the first beneficiaries of these signalling upgrades, which will be rolled out across the network – significantly boosting capacity and reliability for all train customers.
These upgrades will be delivered in stages with services coming online progressively from the early 2020s.
The technology improvements will also allow for eight more services an hour on the T8 Airport Line at the International, Domestic, Mascot and Green Square stations, meaning trains at least on average every four minutes instead every six.
Over the next 10 years the T4 and T8 program will deliver:
More services that will reduce wait times, meet demand and provide more seats for long distance customers.
Faster travel times for customers through digital train control technology and upgraded rail infrastructure, creating more opportunities for express trains.
Improved reliability and reduce customer impacts from incidents.
Since coming to Government the NSW Liberals & Nationals have added an additional 30,000 public transport services.