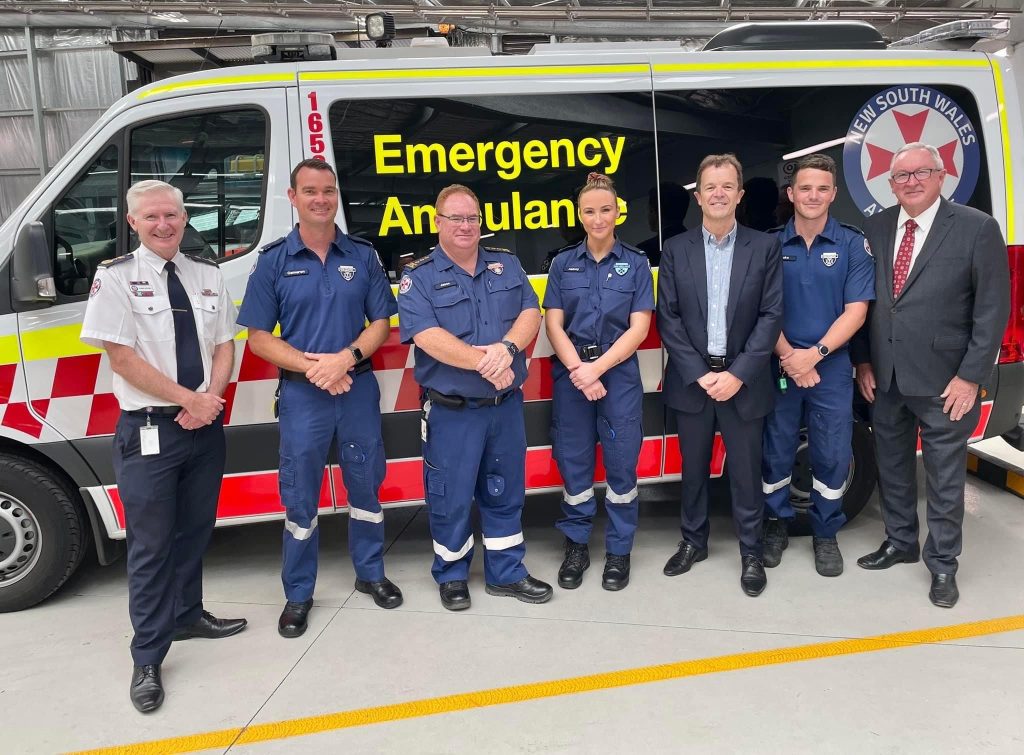 Shire residents are set to benefit from a major boost to frontline emergency care, with a new ambulance station to be built near Sutherland thanks to the NSW Government's record $1.76 billion investment into ambulance services.
The new Sutherland ambulance station is one of 30 stations being built across NSW as part of the NSW Government's $1.76 billion boost which will also deliver 2,128 extra staff.
The new ambulance station is being delivered as part of the $615.5 million NSW Ambulance Infrastructure Program.
As our Shire community continues to grow, the new ambulance station will help our dedicated local paramedics to provide the best emergency medical care now and into the future.
The exact location for the new ambulance station will be determined following further planning and consultation with key stakeholders including Council. Community consultation will be done as part of the planning process and the construction timeline will be determined once a site has been confirmed.
The new station will feature internal parking for emergency ambulance vehicles, vehicle wash facilities, staff parking, multipurpose spaces to support staff education and rest, logistics and storage spaces, an office area for administration and staff amenities.
The new ambulance station near Sutherland is additional to the Caringbah Ambulance Superstation delivered by the NSW Government's $184 million Sydney Ambulance Metropolitan Infrastructure Strategy program and officially opened in 2018.
The NSW Liberal Government has also invested in the new $88.5 million Sutherland Hospital operating theatre complex, which is well underway, and has also delivered the $62.9 million Sutherland Hospital Redevelopment Stage 1, which was opened in 2018 and delivered a new and expanded emergency department, a larger intensive care unit, and additional general medical and surgical beds.