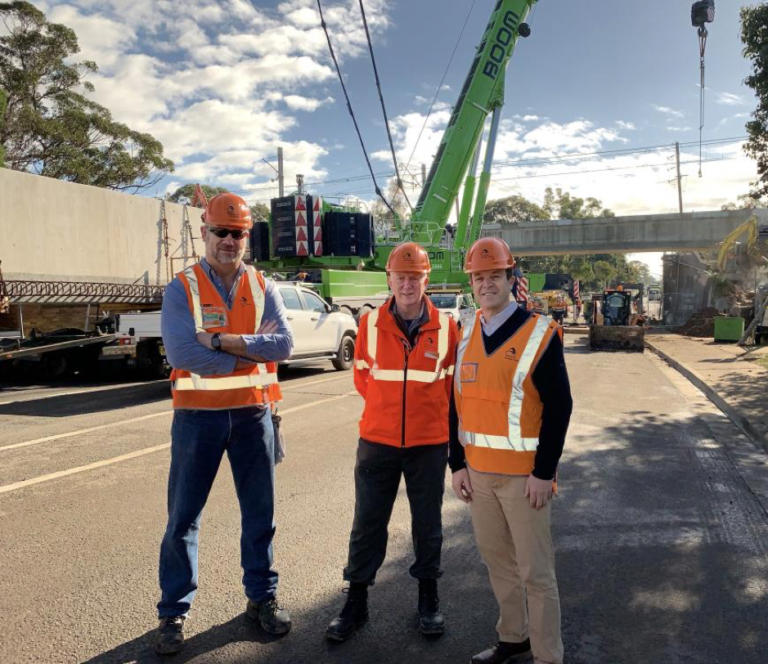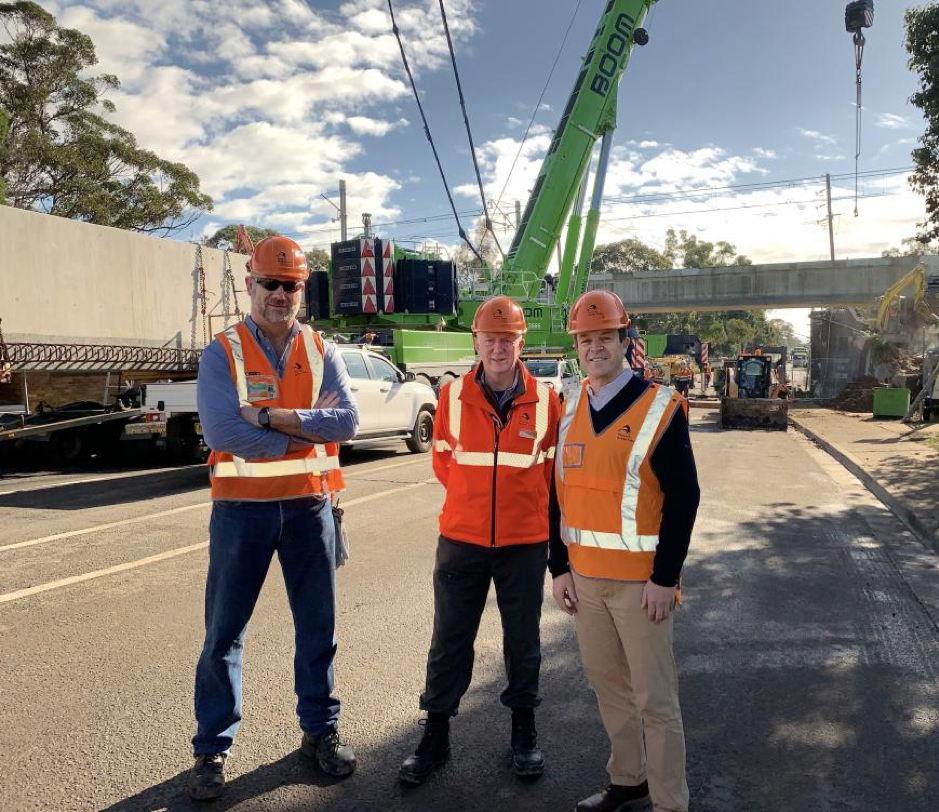 It took a 750 tonne crane, over 20 pieces of heavy machinery and more than 450 tonnes of pre-cast concrete but the new rail bridge at Gannons Road in Caringbah is finally in place.
The old steel rail bridge, built in 1939, was removed last weekend, replaced by the new bridge, which was installed in pre-cast sections with in-situ concrete topping slab poured on site.
This was a major operation Sydney Trains undertook with some very complex engineering work involved to carefully remove the old bridge and safely install the new one.
The major structure is now securely in place with the rest of the pieces such as the rail tracks and overhead wiring to be installed this week.
Temporary traffic management and transport measures will continue to operate until next Monday.
I'd like to thank the local community for their patience while this important project is taking place. Gannons Road remains on track to re-open next Monday along with train services.
Once this work is completed, Sutherland Shire Council can then complete the next phase of the project, which is to add more road lanes, along with a footpath and cycle path.
This is great news for our local community, in particular, motorists, who have been caught in the bottleneck of Gannons Road for far too long.
Buses will continue to replace train services between Sutherland and Cronulla, and a detour route will operate for motorists between Captain Cook Drive through Elouera Road and Kingsway. A short shuttle service will be provided for pedestrians between Kingsway and Denman Avenue.