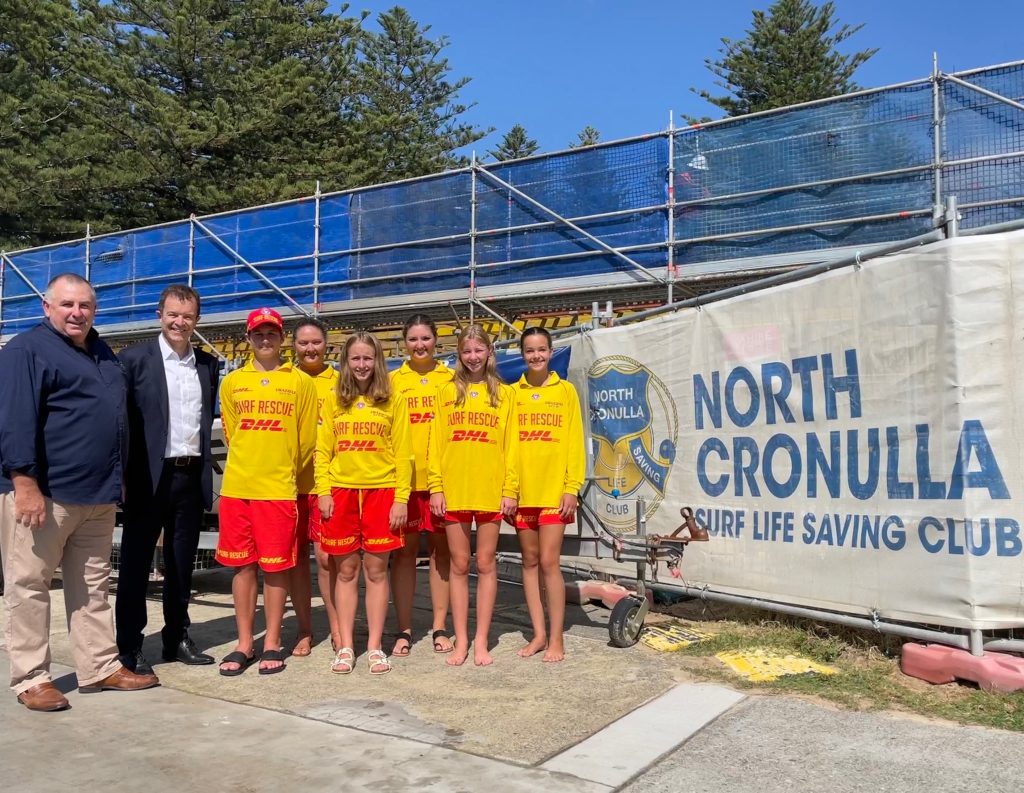 North Cronulla Surf Life Saving Club will receive a further $382,000 grant from the NSW Government to continue upgrading its facilities to support the vital work its members do for the community.
Surf clubs play a critical role in keeping our community safe. The NSW Government is committed to helping the clubs provide modern and fit for purpose facilities to support the great work of their hard-working volunteers.
This grant will provide further support for North Cronulla's redevelopment project, helping the club deliver its new facilities and quality ongoing training for volunteers.
The grant of $382,000 will help deliver the following work at the North Cronulla club:
new energy efficient and smart LED lighting and sensors for the existing heritage surf club building and the new surf club building areas
new CCTV and security and access system to secure and protect club facilities and assets and provide increased safety for members and visitors
wi-fi, wired network and audio-visual devices throughout the facility to support training and education sessions.
The latest grant brings NSW Government support for North Cronulla Surf Life Saving Club capital works to more than $1.3 million. The other Bate Bay clubs, Cronulla, Elouera and Wanda, have together received NSW Government capital works funding of more than $1.4 million since 2011.
The grant for North Cronulla announced today is part of the NSW Government's $5.2 million Surf Club Facility Program for 2022-23 to help clubs throughout NSW to develop facilities that will enable increased participation in surf life saving for all people, increased facility usage and improved safety.