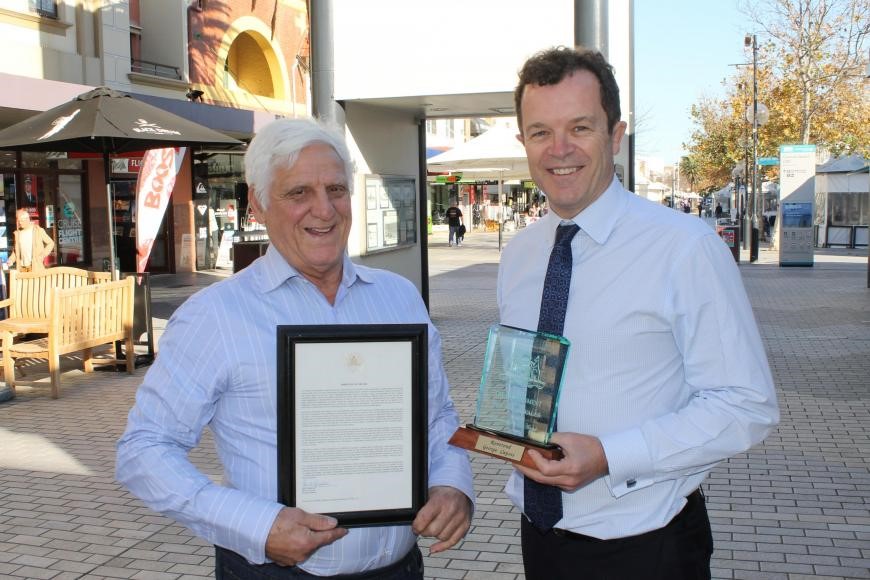 George Capsis has received a NSW Government Community Service award for his support of some of the most vulnerable and marginalised in our community.
The NSW Government Community Service Award recognises individuals in NSW who have substantially helped to improve the quality of life of members of their community. This is beyond what would reasonably be expected in their usual occupation.
George founded Community Outreach Ministries in 1987 and has provided support to people disadvantaged by mental illness, homelessness, drug or alcohol abuse, suicide and family crisis.

In 2006 George received the Order of Australia Medal for his service to the community through the Community Outreach Ministries.
Each year Community Outreach Ministries holds an event in Cronulla to promote crucial public issues. This May, the "Good News Day" event highlighted people with disability and the work of their carers.
George has also represented the community in his role as a Sutherland Shire Councillor from 2008 to 2012 and was elected to the role of deputy mayor in 2011/2012.
George also served for a period of 17 years from 1986 as the Cronulla Sharks Rugby League team chaplain.
George is an active member of his community and is a deserving recipient of the NSW Government Community Service Award.