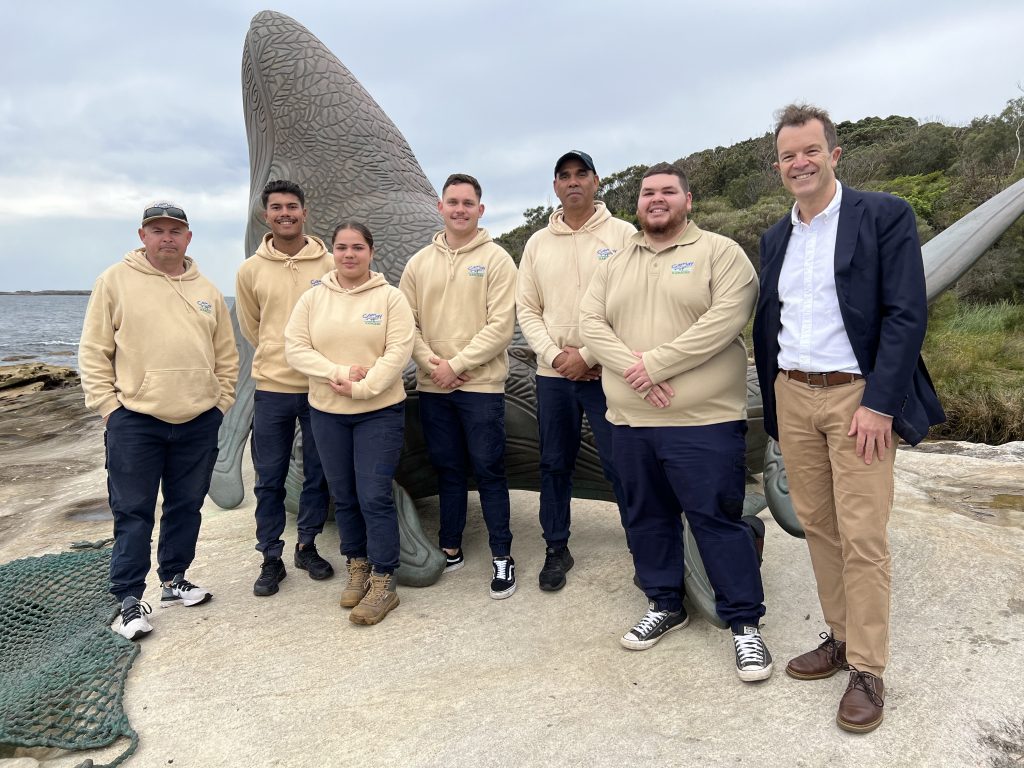 For the first time in NSW, an Aboriginal ranger organisation has been officially appointed as honorary National Parks and Wildlife Service (NPWS) rangers.
The Gamay Rangers now have the same operational authority as NPWS rangers and field officers in Kamay Botany Bay National Park and Towra Point Nature Reserve.
As honorary national park rangers, the Gamay crew will work alongside the NPWS team on park to share traditional knowledge and techniques, and be involved in the operations of the national parks on their Country.
NPWS will continue managing Kamay Botany Bay National Park and Towra Point Nature Reserve, and the Gamay Rangers will support NPWS with conservation and compliance work, including protection of marine mammals.
NPWS recently trained the Gamay rangers in how to safely attempt the dangerous and delicate job of rescuing whales entangled off the coast.
The La Perouse Aboriginal Land Council and the Gamay Rangers are passionate about sharing their knowledge and protecting the sea country around Botany Bay and this partnership is a natural step in managing the area.
It is fitting that the cultural knowledge, which has been held and safeguarded by Aboriginal people, will now be shared with park staff, the community and visitors.
I am delighted that Kamay and Towra Point will be the first places in NSW where honorary Aboriginal rangers are working alongside our dedicated parks staff.
The trainee rangers work for NPWS while studying for a tertiary degree, and once the program is finished, they receive a full-time ongoing ranger role within NPWS.