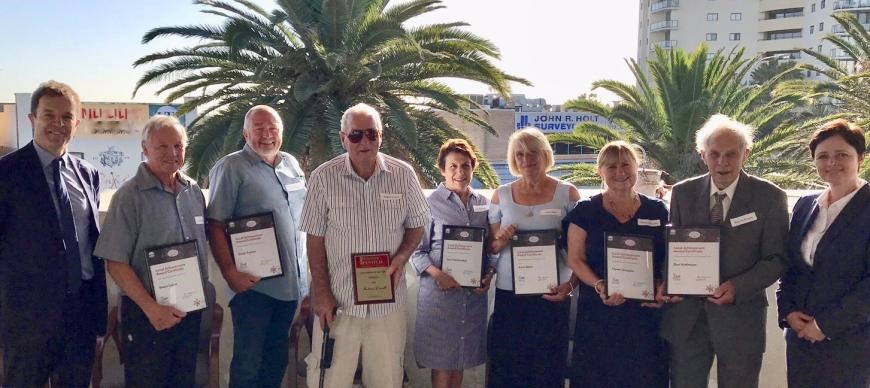 I am delighted to announce Robert Lovell as the Cronulla Senior of the Year for 2018.
Mr Lovell has made an outstanding contribution to Kurnell Public School over many years.
Mr Lovell has been a longstanding volunteer at school events, as well as contributing to maintenance of school grounds. Mr Lovell runs garage sales and stalls, assists with school fundraising efforts, drives the minibus, mows the school lawns, and marks out tracks for sports carnivals.
Mr Lovell is also a life member of North Cronulla Surf Life Saving Club and former President of Kurnell Community Sport and Recreation Club.
This award is deserving recognition of Mr Lovell's tireless efforts and generosity.
I congratulate all the finalists for the Cronulla Senior of the Year and thank everyone who took the time to prepare and submit a nomination.
The other finalists were:
June Allen – volunteer work at Burraneer Bay Public School
Helen Douglas – 20 years' service at Engadine Preschool Kindergarten
Ron Hoffmans –  ongoing work with community radio station 2SSRFM; at 97 years old, Australia's oldest current radio announcer
Bruce Lucas – volunteer work at St Phils Church Caringbah
Sue Shoebridge – volunteer work with 3Bridges Community Early Years Support Service
Colin Tasker – ongoing support of Port Hacking Open Sailing Club; commodore since 2005.