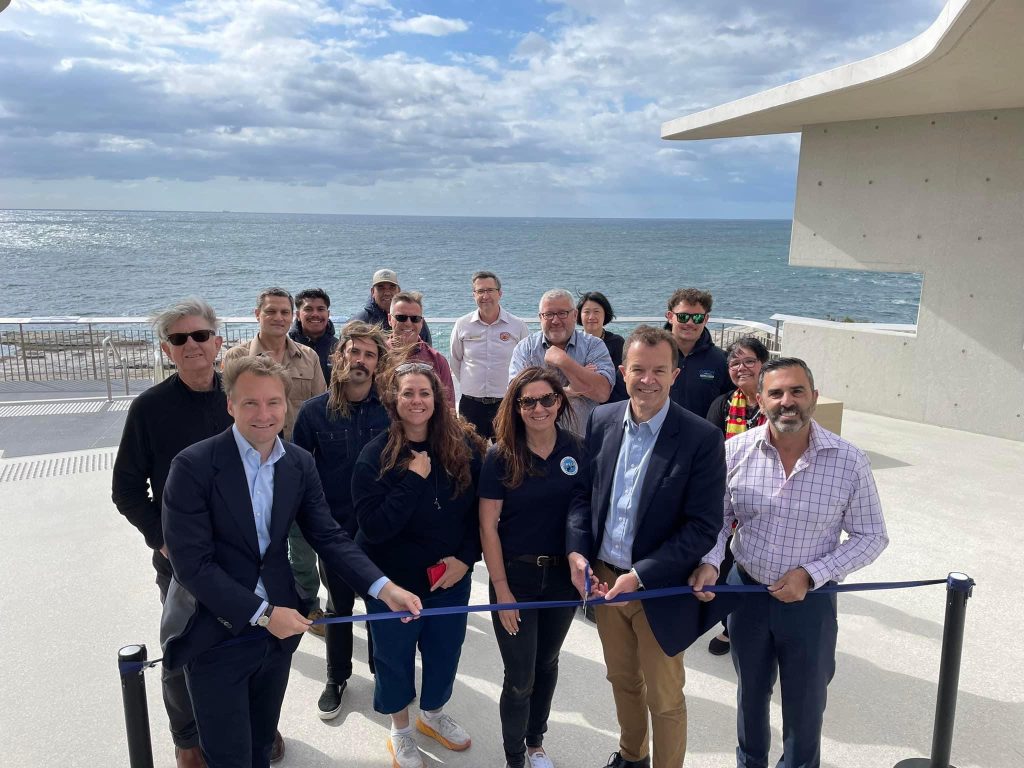 A spectacular new whale watching platform at Kamay Botany Bay National Park is set to establish Sydney as the whale watching capital of Australia's east coast. 
Cape Solander is a spectacular site attracting more than 300,000 local, domestic and international visitors each year.
The National Parks and Wildlife Service (NPWS) has built the $2.5 million facilities in response to burgeoning demand from people wanting to see the spectacle as tens of thousands of whales pass the NSW coast each migratory season.
The new lookout provides greater capacity and triples the viewing area protected from the weather, with new tiered seating to increase the overall visitor capacity of the site.
The results are outstanding given the many challenges that had to be overcome to complete this spectacular project, including pandemic delays, contractor availability, and the extremely wet weather from November to April.
The new facilities provide wheelchair accessibility, improved visitor access, and safety enhancements.
Increased car parking provides upgraded pedestrian safety, including footpaths, signage, line-marking and barriers, complemented by extensive landscaping works.
The NSW Government funded the new facilities as part of the largest visitor infrastructure program in national park history, enabling the renewal, improvement and enhancement of park visitor facilities, safety and infrastructure.
This new facility complements other works completed or underway at Kamay Botany Bay National Park, including the Kamay 2020 sculptures, restored Alpha House and the proposed new visitor centre. 
Read more about the upgraded whale watching platform here.