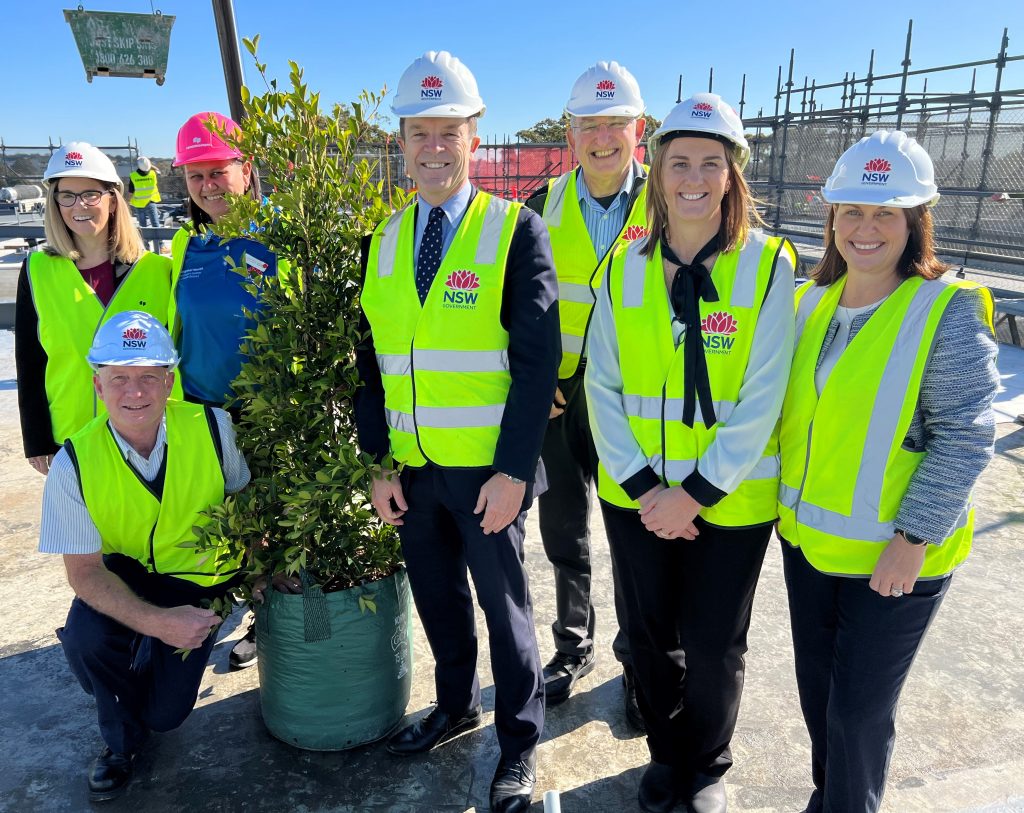 The redevelopment of Sutherland Hospital's operating theatre complex has reached its highest point of construction, bringing the new building one step closer to completion.
The expanded operating theatre complex will increase the number of operating and procedures rooms from six to ten, and also provide a new surgical short stay unit, recovery spaces, more staff amenities, a Central Sterilising Services Department, and a new MRI suite.
The $88.5 million operating theatre complex project builds on and supports the earlier $62.9 million Sutherland Hospital Redevelopment Stage 1, which delivered a new and expanded emergency department, a larger intensive care unit, and additional general medical and surgical beds.
The new complex will provide Sutherland Hospital with extra capacity to meet the needs of the Shire community well into the future. The addition of MRI services on-site will be a great boost for health care in the area, with people able to access this vital service locally.
The project will not only be of great benefit to patients, but it also will provide our hardworking medical staff with modern theatre facilities to support the dedicated work they do for our community.
More than 50 consultation sessions involving patients, community members, clinicians and staff have helped shape the design for the new state-of-the-art facilities.
The new MRI facility open will be open to hospital patients in early 2023, with all construction, including refurbishment works, due to be completed in 2024.
The redevelopment at Sutherland Hospital is part of the NSW Government's record $11.9 billion investment in health infrastructure over four years to 2025-26.