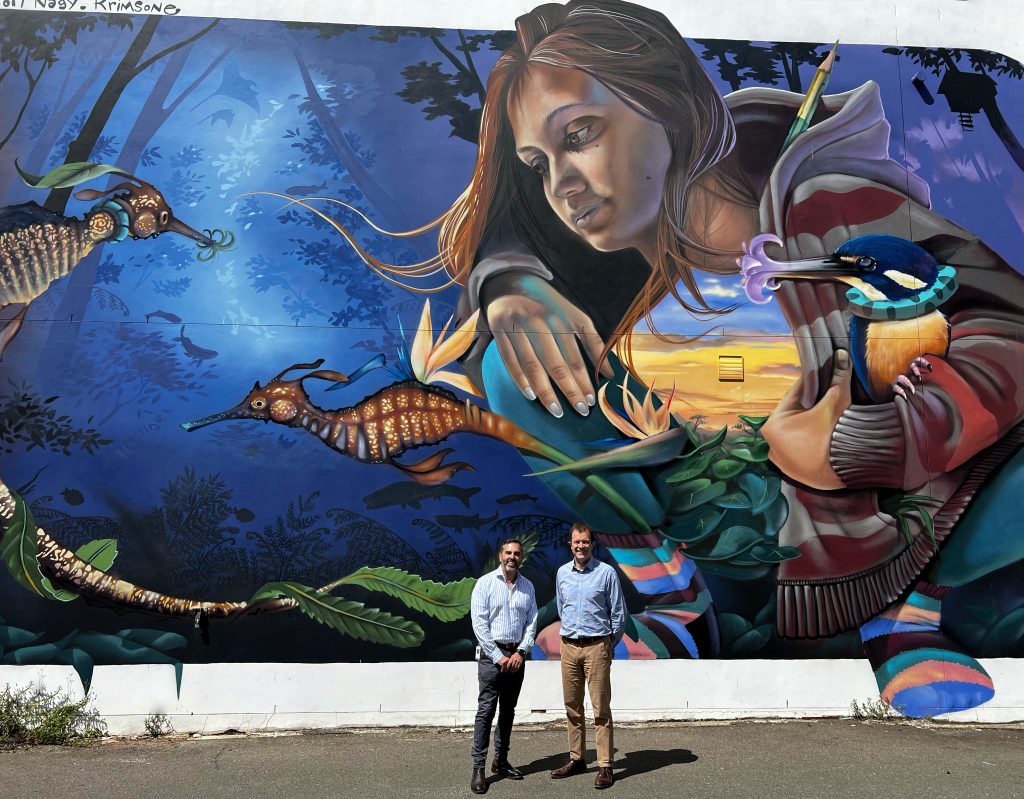 Sutherland Shire Council is one of seven local councils across the state being provided with NSW Government grants to address illegal graffiti in the local areas and revitalise public spaces.
Council has been awarded a Graffiti Management grant of $88,500 for a third round of the Walk the Walls street art festival.
The third round in Cronulla from 9 to 11 December follows hugely successful festivals in Caringbah in 2018 and Cronulla in 2019.
The Graffiti Management Program was set up to fund the removal of unwanted graffiti and the activation of areas with street art.
We know that revitalising unused spaces increases perceived public safety, creates community pride, and lowers the incidence of crime including graffiti. However, a 'one-size fits all' approach isn't always the best response.
The NSW Government's Graffiti Management Program draws on local knowledge and expertise to build tailored projects for local councils, with the aim of reducing incidents of graffiti.
Great street art is a legitimate way to beautify and revitalise public spaces. It can bring communities together, mark significant moments in time, inform, inspire, and lead people to think in new and different ways about a variety of subjects.
This isn't just art for art's sake. Projects like the Walk the Walls street art festival add to the local environment in a way that the community can enjoy, create opportunities to bring people together and even boost the local economy.
The objectives of the Graffiti Management Program include preventing and minimising graffiti vandalism and reducing the social, environmental, and economic impact of graffiti vandalism.